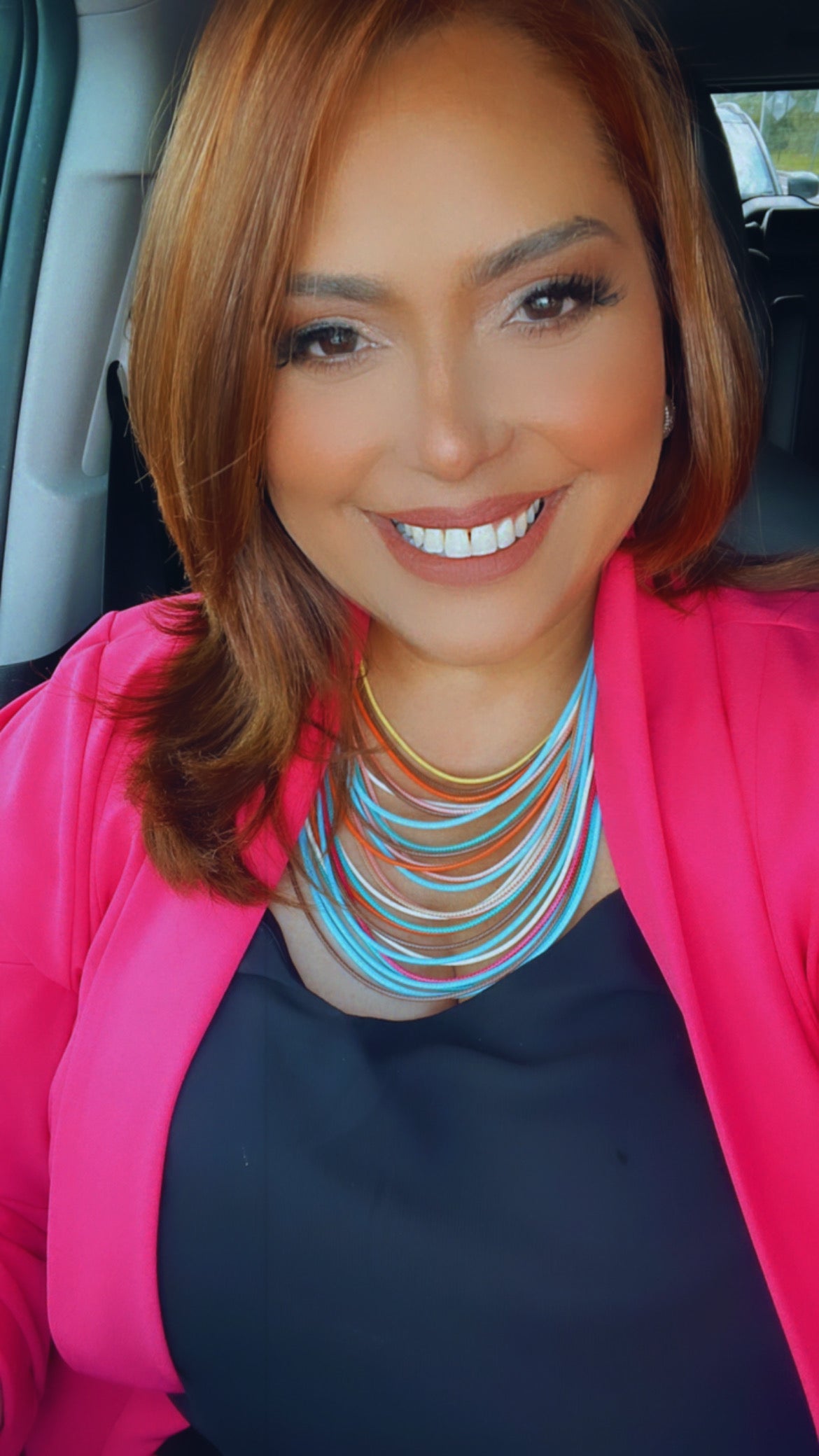 Helga Iris Otero
Mi nombre es Helga Otero y le doy la bienvenida a nuestros espacio de ventas en linea, donde podra encontrar todo lo que una "Diva" puede amar , necesitar y estar en tendencia con los mas altos estandares en el control de calidad a precios accesibles. Con más de 25 años de experiencia en ventas directas en el 2017 me traslade a los Estados Unidos reinvetando un negocio presencial a uno atravez de redes sociales y eventualmente implementando nuestra Web.
Durante esta travesia desperto un gran interes en ayudar a otras personas a emprender y desarrollarse, Esto a causa de los tantos tropiezos al momento de mi transicion a los Estados Unidos. Asi que me certifique como "Coach" por la ICF (International Coaching Federation) en el area desarrollo de negocios. Ha sido gratificante continuar expandiendonos, diversificando y desarrollando diferentes conceptos y negocios dandonos la oportunidad de ayudar a otros que alcancen metas y objetivos personales. Divas Options sin duda se a convertido mas haya de un espacion de ventas, sino en una comunidad y familia a distancia.
My name is Helga Otero and I welcome you to our online sales space, where you can find everything a "Diva" can love, need and be on trend with the highest standards of quality control at affordable prices. With more than 25 years of experience in direct sales, in 2017 I moved to the United States, reinventing a face-to-face business into one through social networks and eventually implementing our website.
During this journey, a great interest awoke in helping other people to undertake and develop, this because of the many setbacks at the time of my transition to the United States. So I was certified as a "Coach" by the ICF (International Coaching Federation) in the area of business development. It has been gratifying to continue expanding, diversifying and developing different concepts and businesses giving us the opportunity to help others achieve personal goals and objectives. Divas Options has undoubtedly become more than just a sales space, but a community and family at a distance.